With the spirit of mutual affection, helping families in difficulty during the Covid epidemic season, on August 26, 2021, NMS Company cooperated with the Women's Union to organize charity gifts for 20 households. at Residential Group 9, My Dinh 2 Ward, Nam Tu Liem District, Hanoi.
In the past time, we have witnessed the serious impact of the epidemic on people's lives. Hanoi is going through a period of social distancing, people are advised not to leave their homes when there is no essential work. Each household is given a limited weekly grocery voucher. More and more people are losing their jobs, have no income, are burdened with housing, cannot return to their hometowns and are unable to purchase food and essential necessities. In which, especially freelance workers, lonely elderly people, homeless people, and students stuck in Hanoi are in very difficult circumstances.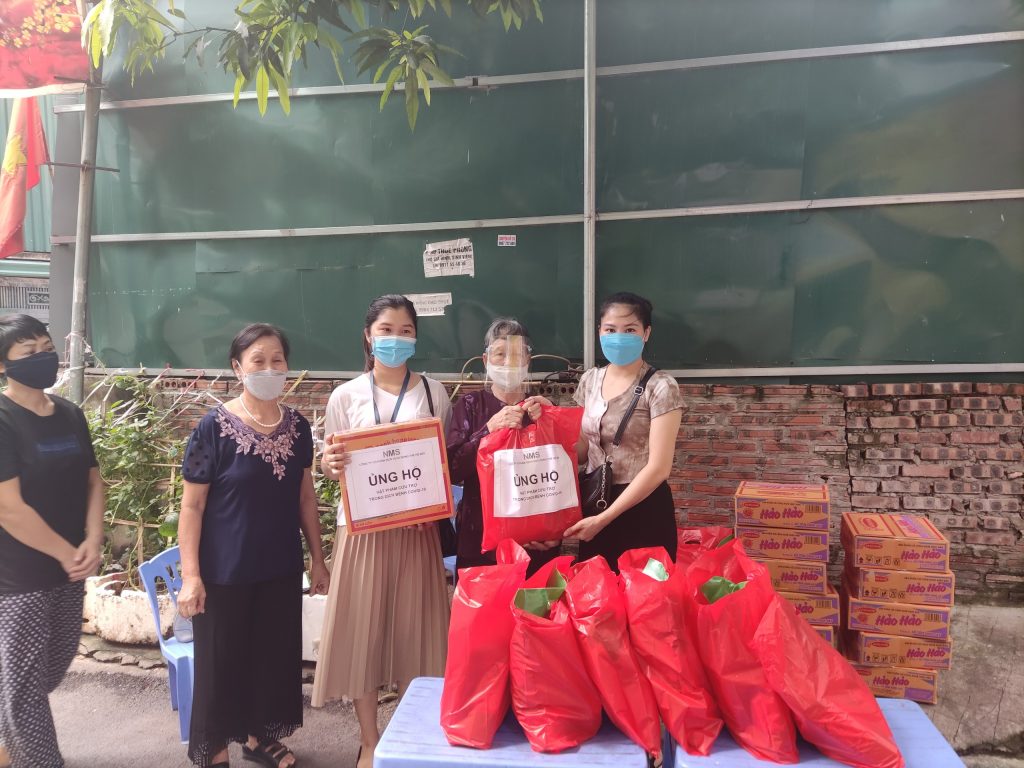 Understanding that, NMS Company gave gifts to 20 households living in special circumstances.
Each gift including: 5 kg of rice, 1 box of noodles, 10 eggs, cooking oil and a box of instant food worth 500,000 VND were delivered to households.
Everyone could not hide their joy and excitement.
Mrs. Nguyen Thi Ha shared her happiness: "I am 70 years old this year, my children go to work far away, I am alone. The time of separation makes me unable to go to street vendors, so I have no income. Fortunately.
Fortunately, the company supports me to provide food for me to live through."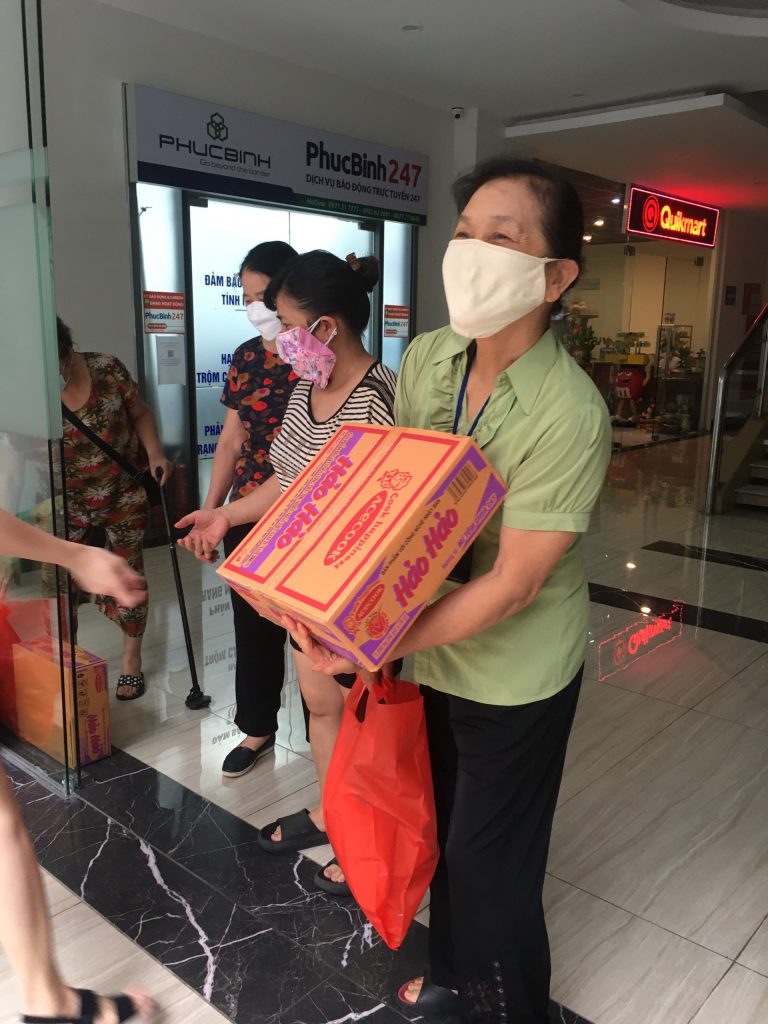 Also during this social distancing period, the Company's Trade Union also has gifts to support employees who are in special circumstances such as families with Covid-19 patients, living in isolation areas and unable to buy food,
bear the burden of housing while relatives lose their jobs…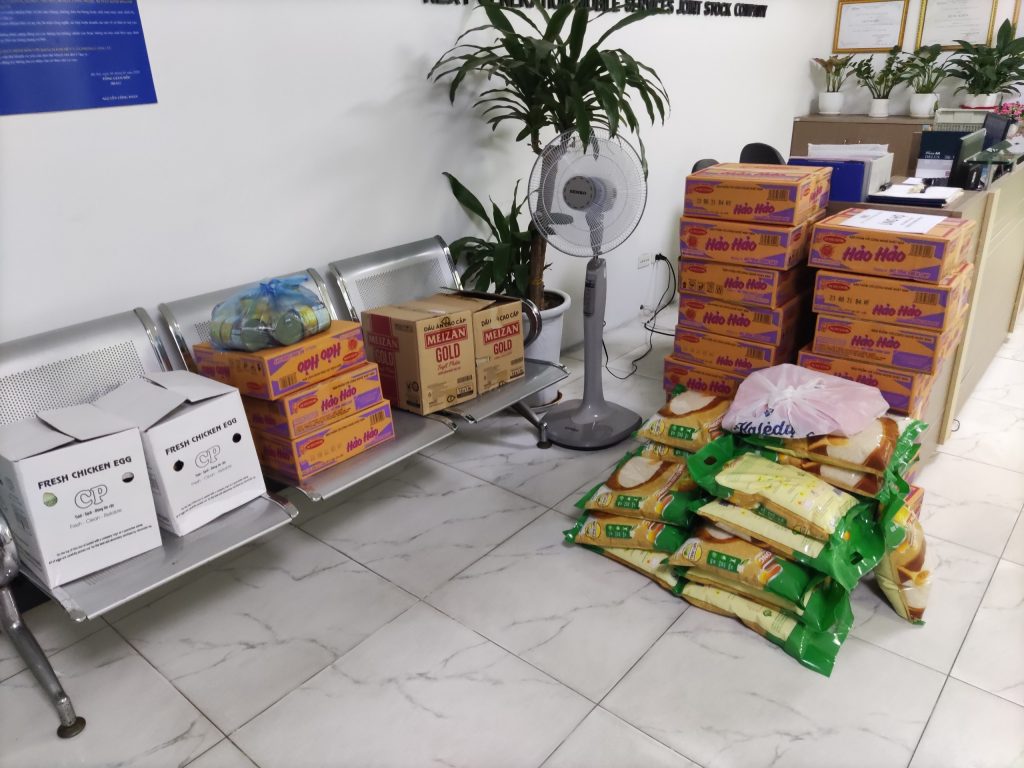 Although the gift is small, we would like to share a part of the food shortage so that people can feel secure and overcome difficulties during the epidemic season.
At the same time, we hope that by sharing and helping each other, we will contribute to creating a positive spread in society, showing kindness and gratitude.