On April 23-24, 2021, at Hoa Lac Hi-Tech Park – the headquarters of Hanoi Telecom Corporation, more than 200 employees of member companies participated in a series of activities to celebrate the 20th anniversary of the Corporation's establishment
Hanoi Telecom company.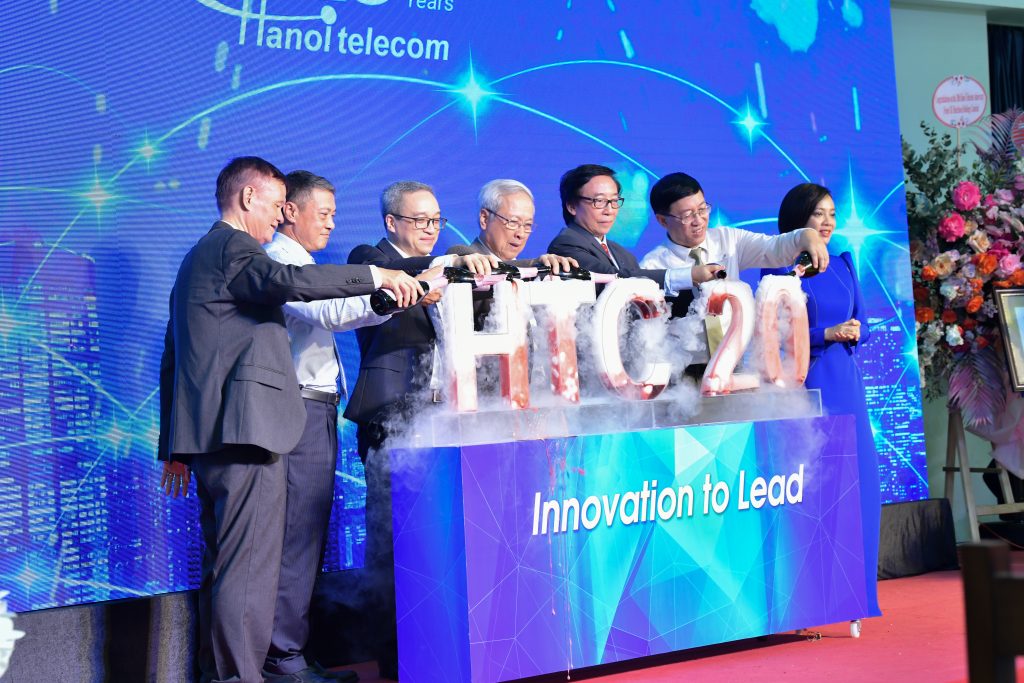 HTC 20th Anniversary Celebration
On the evening of April 23, HTC Fest festival took place with bold colors of youth, dynamism and enthusiasm with the competition HTC's Got Talent with the performance of 6 special performances from member companies. in Hanoi Telecom. NMS Company also contributed artistic colors in the performance "Love Poems of the Mountain" which was honored to win the Most Impressive category. In particular, on the evening of the festival celebrating the 20th anniversary of HTC – HTC Fest, there was the presence of the famous group that is receiving a lot of fans from young people, Da Lab. Da Lab group in turn performed famous songs such as: One house, From the day you arrived, Leaving worries behind, Thanh Xuan.
On the morning of April 24, sports competitions from member companies such as tug of war, boat racing, and camps were very dramatic and received a lot of support from employees.
In the end, NMS's staffs and employees won the Consolation prize for tug of war, boat racing and camp.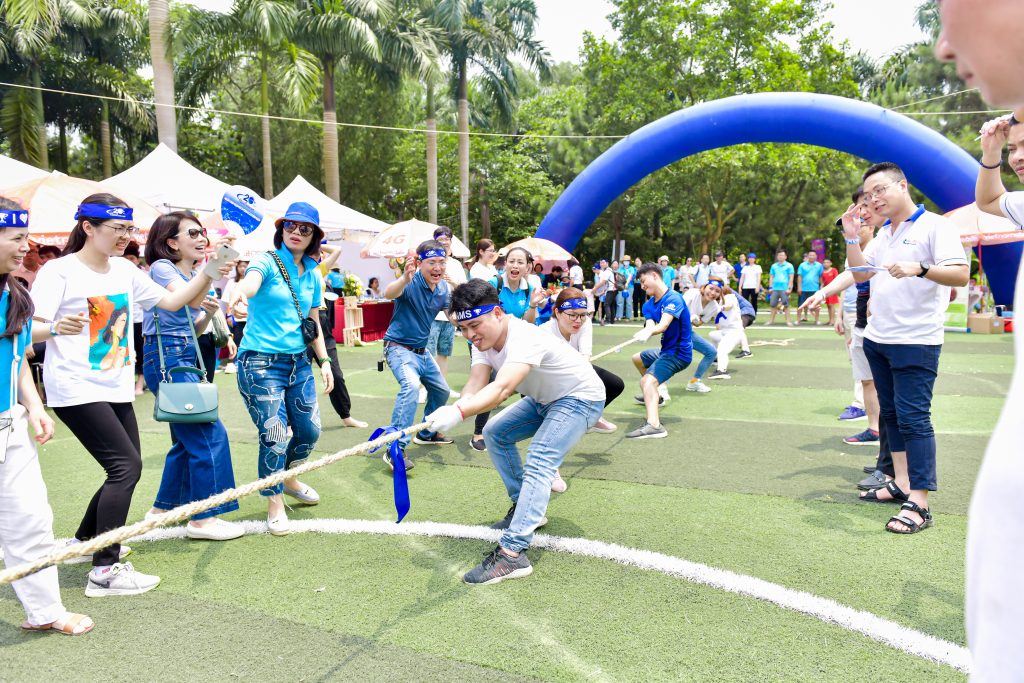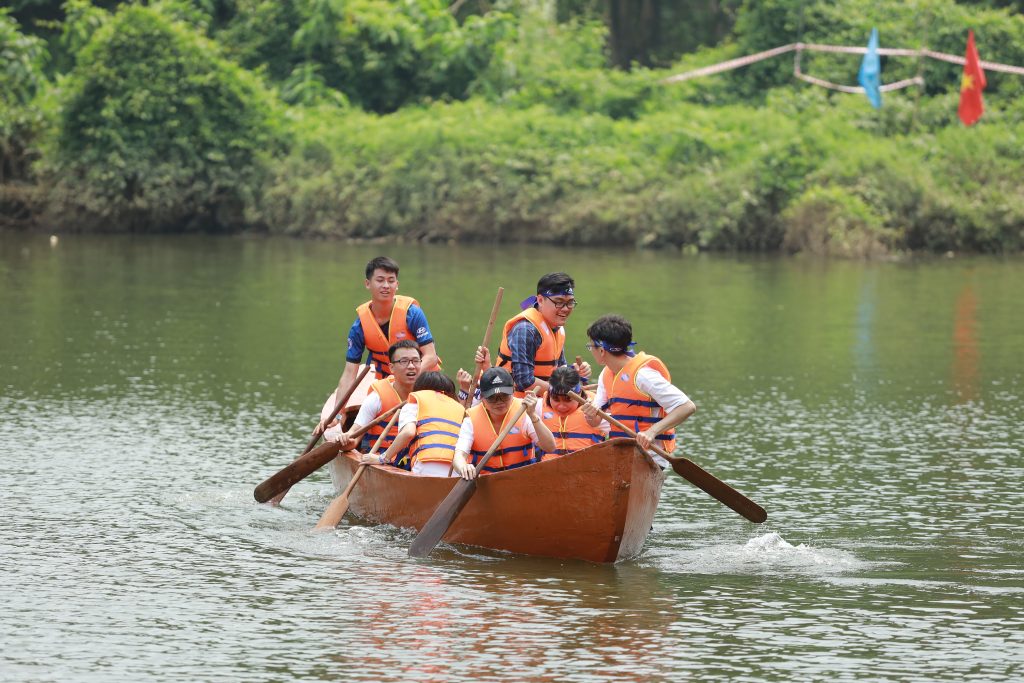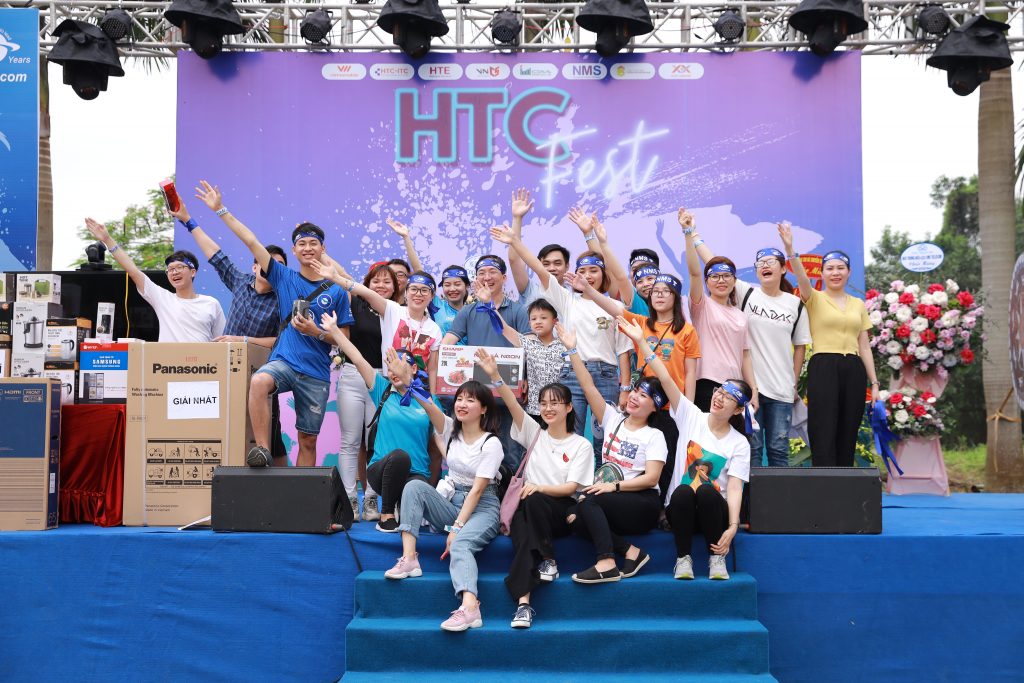 20 years – A journey, NMS we have accompanied the Corporation and are an indispensable piece to bring Hanoi Telecom Corporation to constantly grow and develop with outsourcing services in the IT field such as Call center services, information management services, package outsourcing and software development services…  We are proud to be pioneers in information technology outsourcing solutions, actively contributing in digital conversion. We are extremely happy and proud to be a member of Hanoi Telecom.
Happy birthday 20+ Hanoi Telecom!